Better Clipboard Management in macOS
Utilize Floating Clipboard for macOS to increase your productivity. Clipboard managers are a necessary tool for this day in modern computing. If you are struggling to constantly re-copy and re-paste text, images, and URL, checkout Floating Clipboard for macOS. Available on the Apple App Store!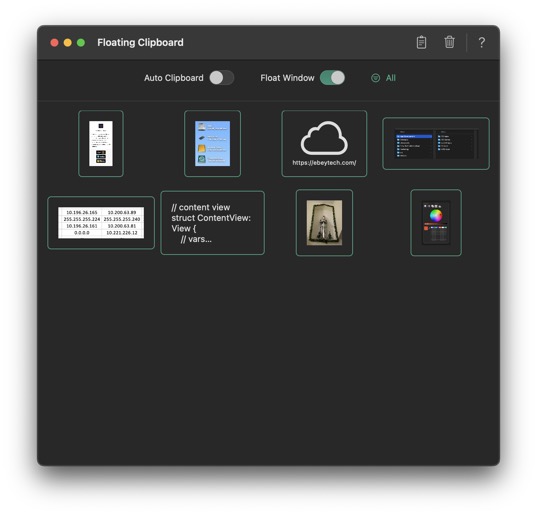 Floating Clipboard has a lot of great functionality, like Auto Clipboard, Float Window, and a powerful Image Viewer.