ThatEntry for Windows
---
Insert Text with Shortcut
ThatEntry can insert pre-defined text in fields by using a shortcut key on the keyboard.
---
ThatEntry is Expansive
Increase productivity by assigning text entries to shortcut keys. When the shortcut key is pressed, the text is inserted into whatever field has a focus. This could be in another app, on a webpage or in a file name rename box.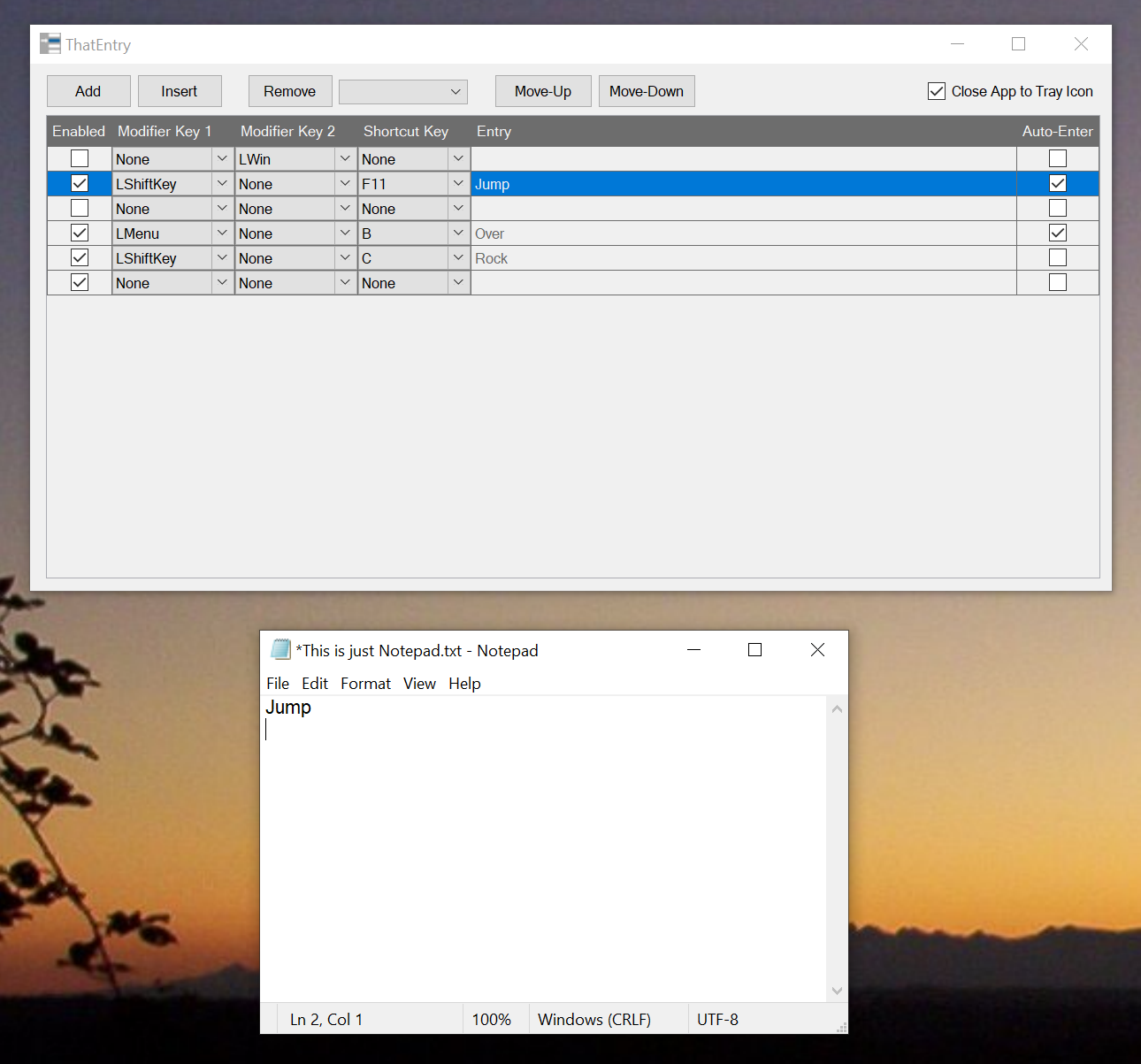 ---