ThatEntry for Windows
---
ThatEntry gives the user the ability to assign a shortcut key to automatically paste in a pre-determined text. This can be especially useful where you have a situation where you need to copy/paste multiple different strings of text.
Use the function key drop-down menus to select a function key you wish you use. When that function key is pressed ThatEntry will simulate keyboard clicks for each character in the 'Entry' field.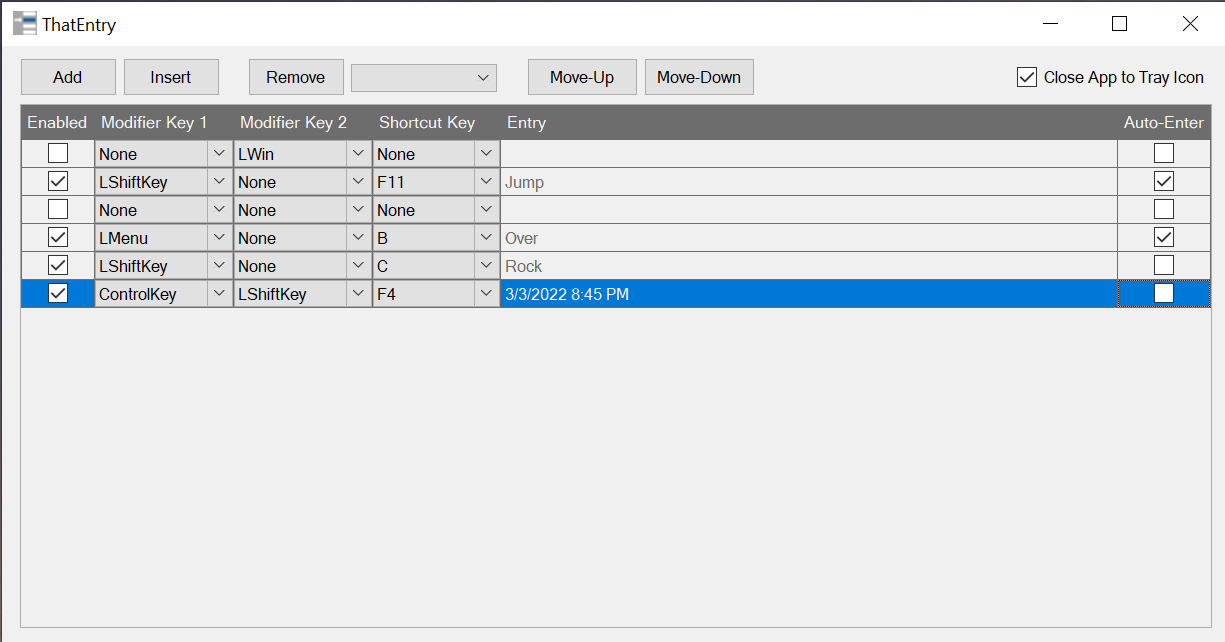 You can put whatever characters you want in the 'Entry' fields. Text, dates, times, numbers, etc... Click an entry field and type in what you need. The entry field does have a limit of 32,767 characters, so don't put a book in it.
With Auto-Enter, you can simulate the 'Enter' key on the keyboard after the entry has finished populating the field. Auto-Enter can work two ways, it'll either initiate a default action within the user interface - for example activating an 'OK' button for a prompt. Second it can enter a carriage return character for you, which if you're in a word processing app, it'll go down to a new line.