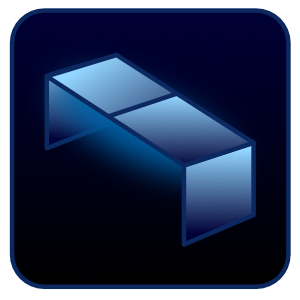 Sidedesk for Windows

Ever needed a quick way to organize your Desktop? Or find a buried shortcut? Introducing Sidedesk! A revolutionary new way to access your files. Sidedesk uses intelligent mechanisms to link to the files you want, as well as provide numerous filtering possibilities to get you to your stuff with fewest steps possible. An innovative list menu also provides easy access to your linked items. Dimmable backgrounds really make your content pop and improve viewing of text. Sidedesk will vastly improve your workflow, so you can focus on more important things.
---
Zoom Zoom
Sidedesk boasts a revolutionary zoomable canvas. See all your items from a bird's eye view or zoom in to get a clearer view of icons and text.
---
Panning Around
A fluid panning system allows you to navigate Sidedesk's near infinite canvas. Put your items wherever you want.
---
Virtual Links to Files & Folders
Sidedesk uses an intelligent linking system to connect to your desired content using secure built-in Windows system functions.
---
Customize Background with Image or Color
Choose an image or color as your background. Colors offer simple consistent contrast to cradle your linked files & folders.
---
Moveable content within IconView
Organize the way you want to. Move files & folders around to optimize your workflow. Put content into columns or rows to provoke a quick response to find what you need.
---
Drag/drop content onto IconView
A simple drag/drop action gets you started building your Sidedesk. Drag most file formats including text, document, image, video, or even folder to your Sidedesk and begin to optimize your workflow.
---