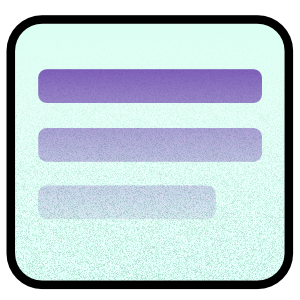 Like Scratch Paper
Temp Notes for Windows - Info
---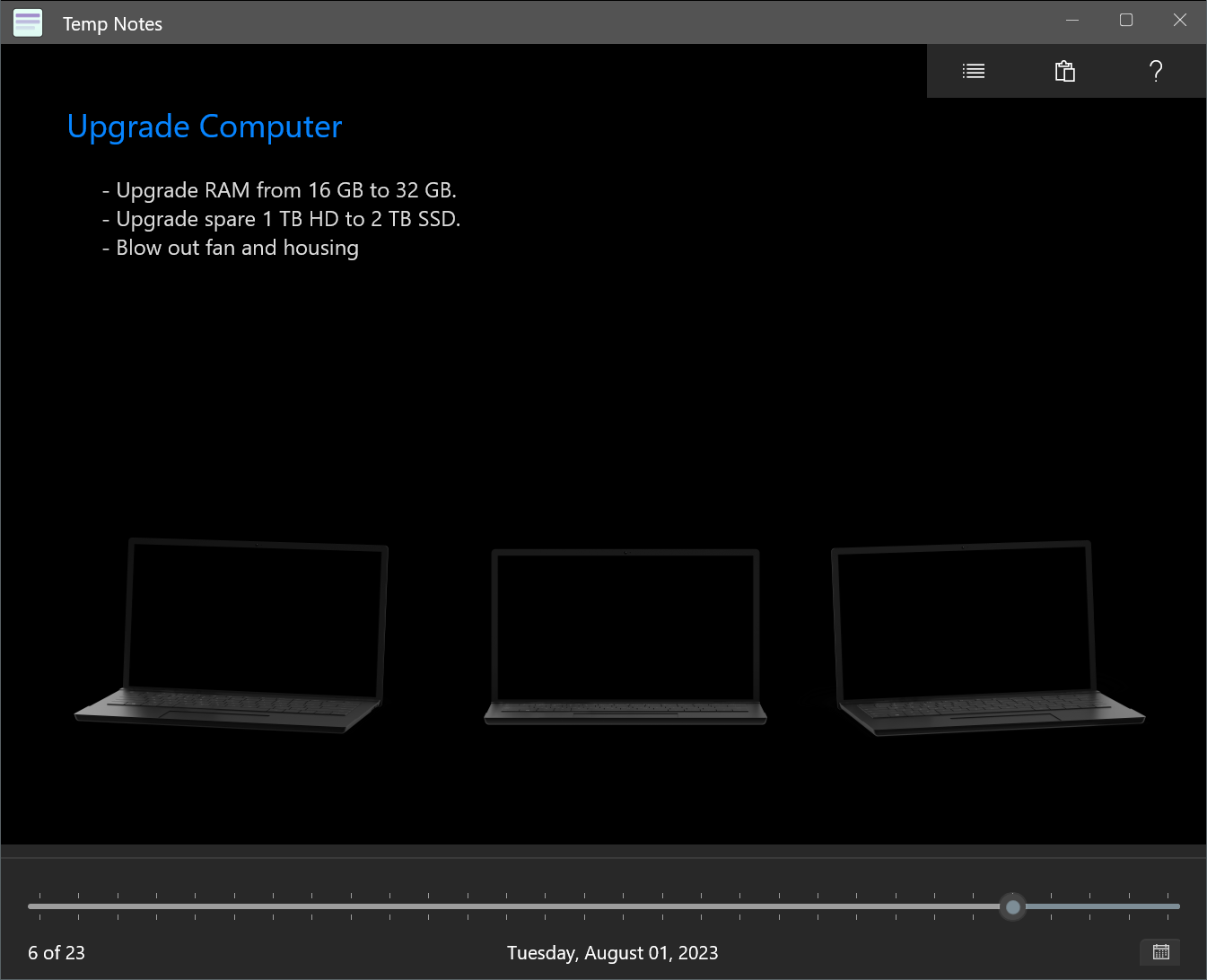 Many Elements
Temp Notes supports embedding text & image content into its main view. Use the Slider control to flip between other notes annotated for other dates, as far back as 30-days!
---
Here Comes List View
Accompanying Temp Notes near infinite canvas, there is a toolbar button activated List View. Which can be useful for updating content from a different perspective!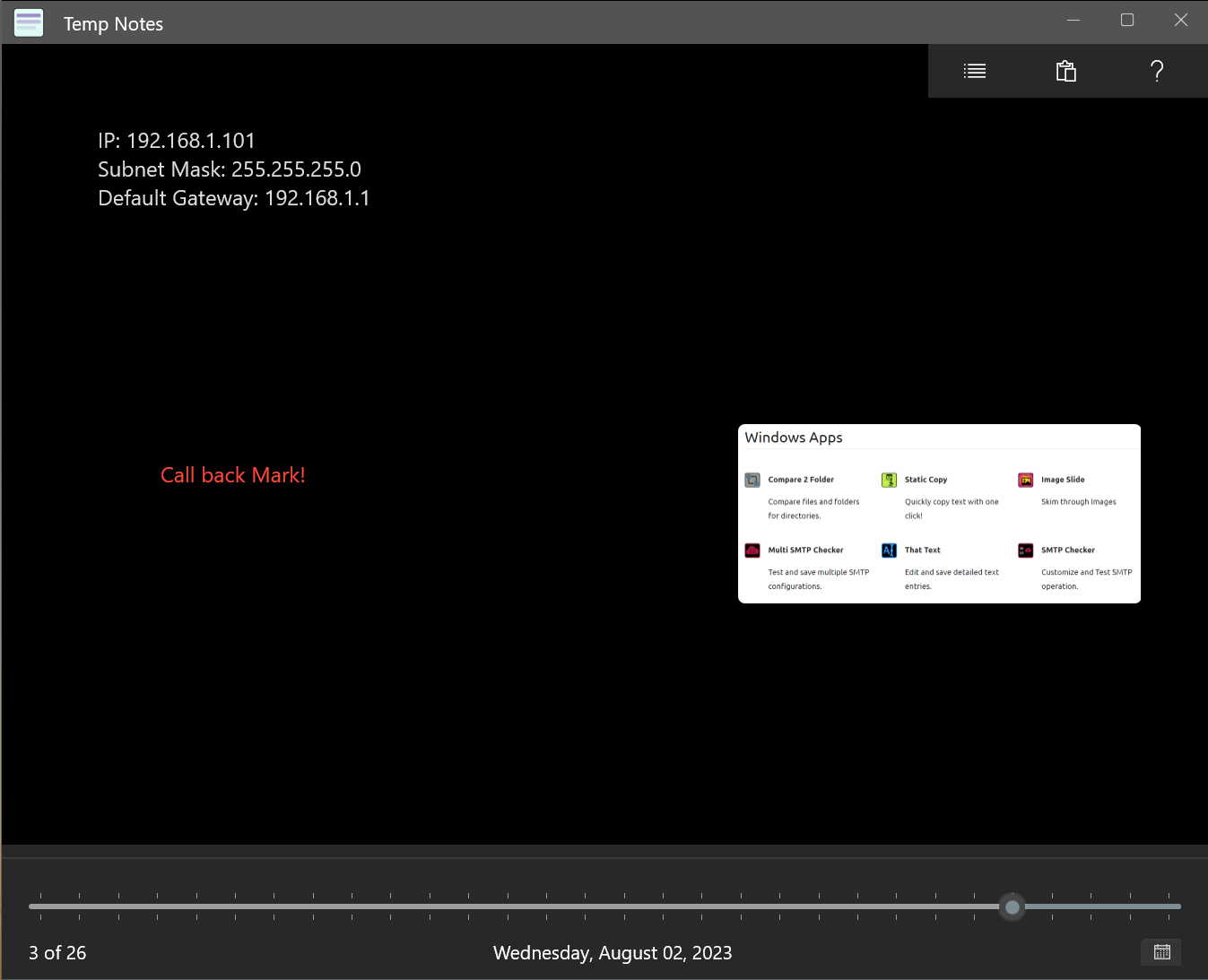 ---