Media Finder Browser for Windows
---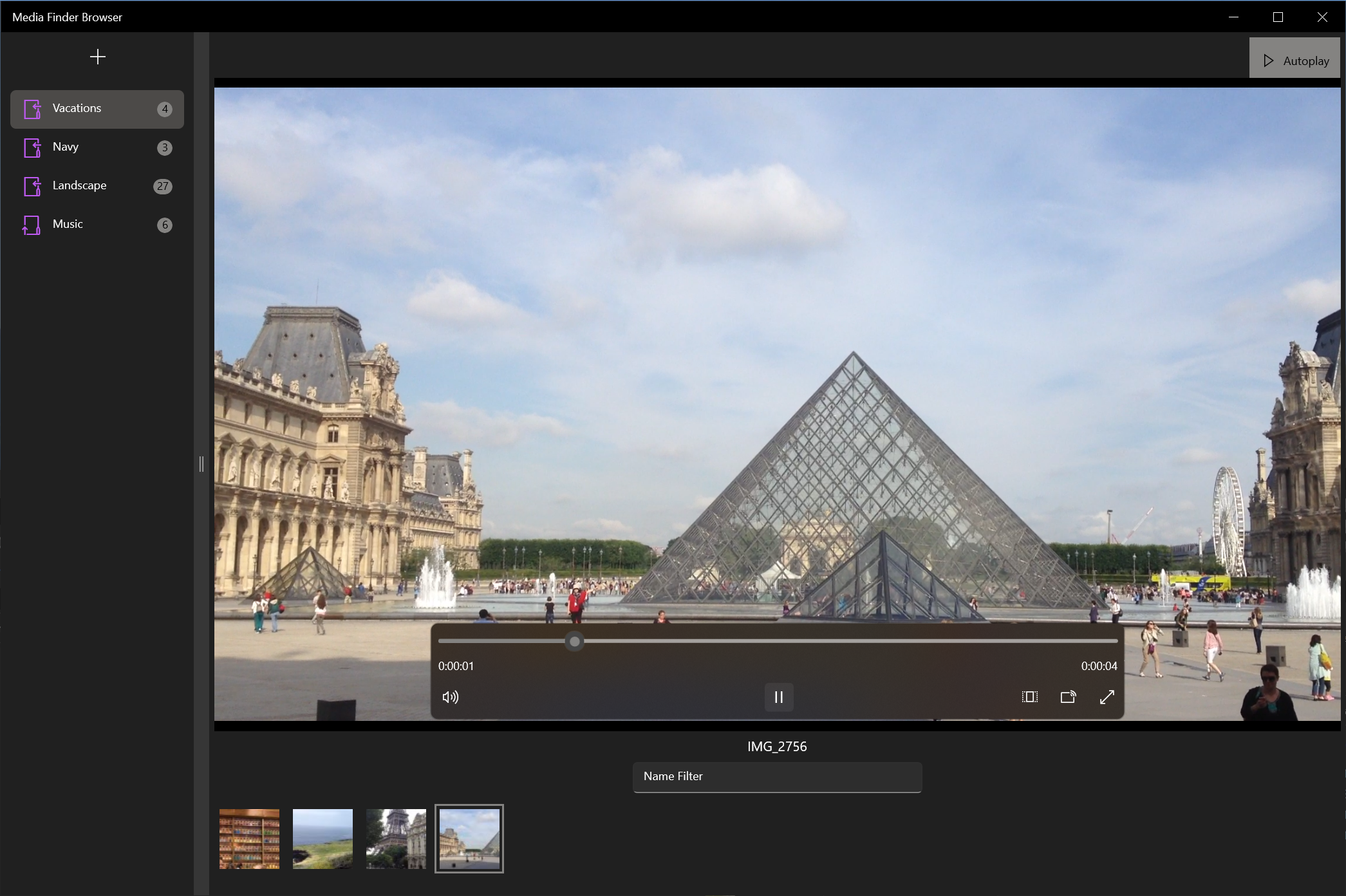 Beautiful View
Media Finder Browser sports a modern app design with a beautiful UI. An expansive layout allows for easier use and visibility.
---
Powerful Filtering
An advanced list collection system hosts media files which allows for fast and efficient filtering, even through a lot of media files!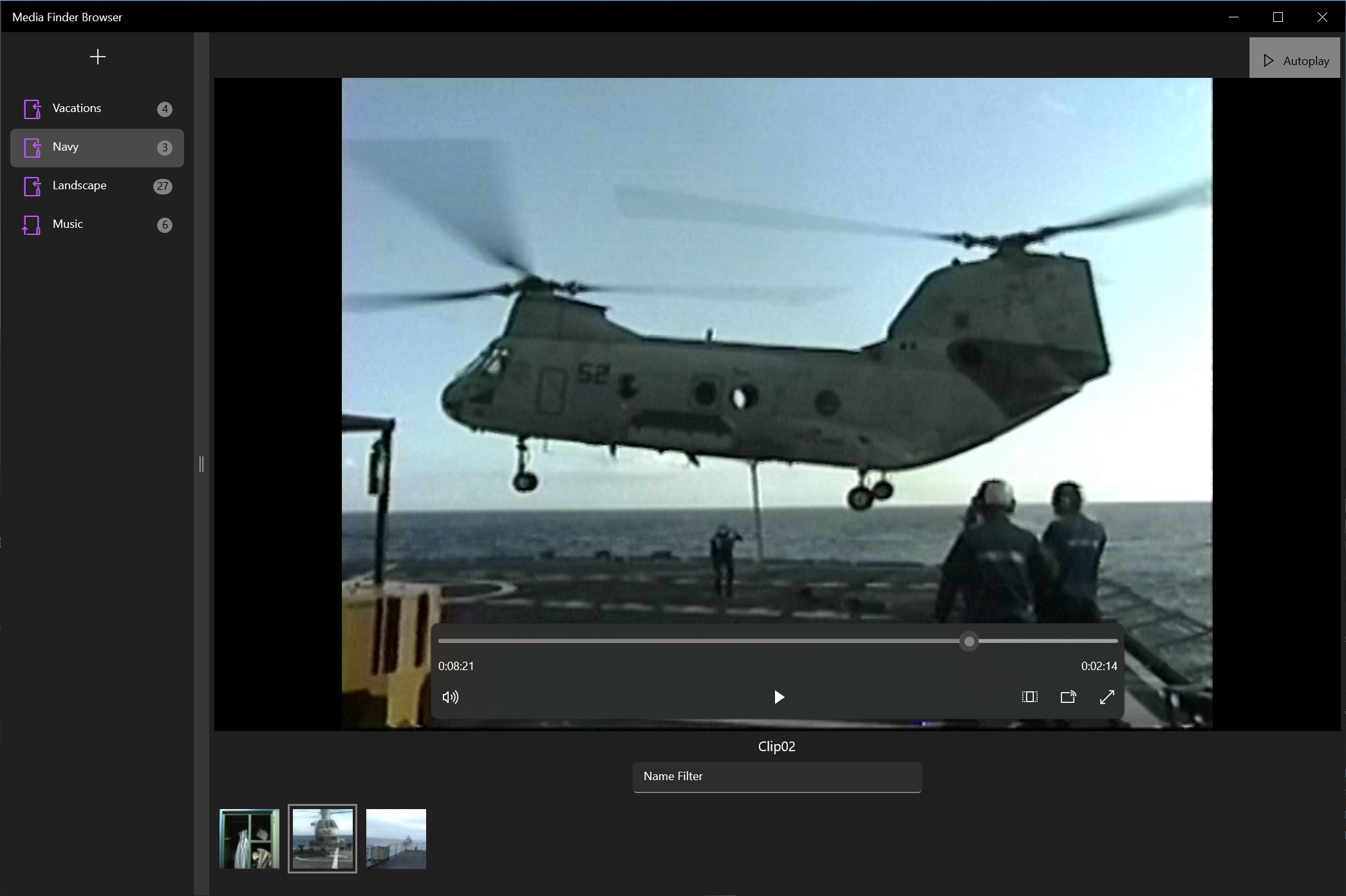 ---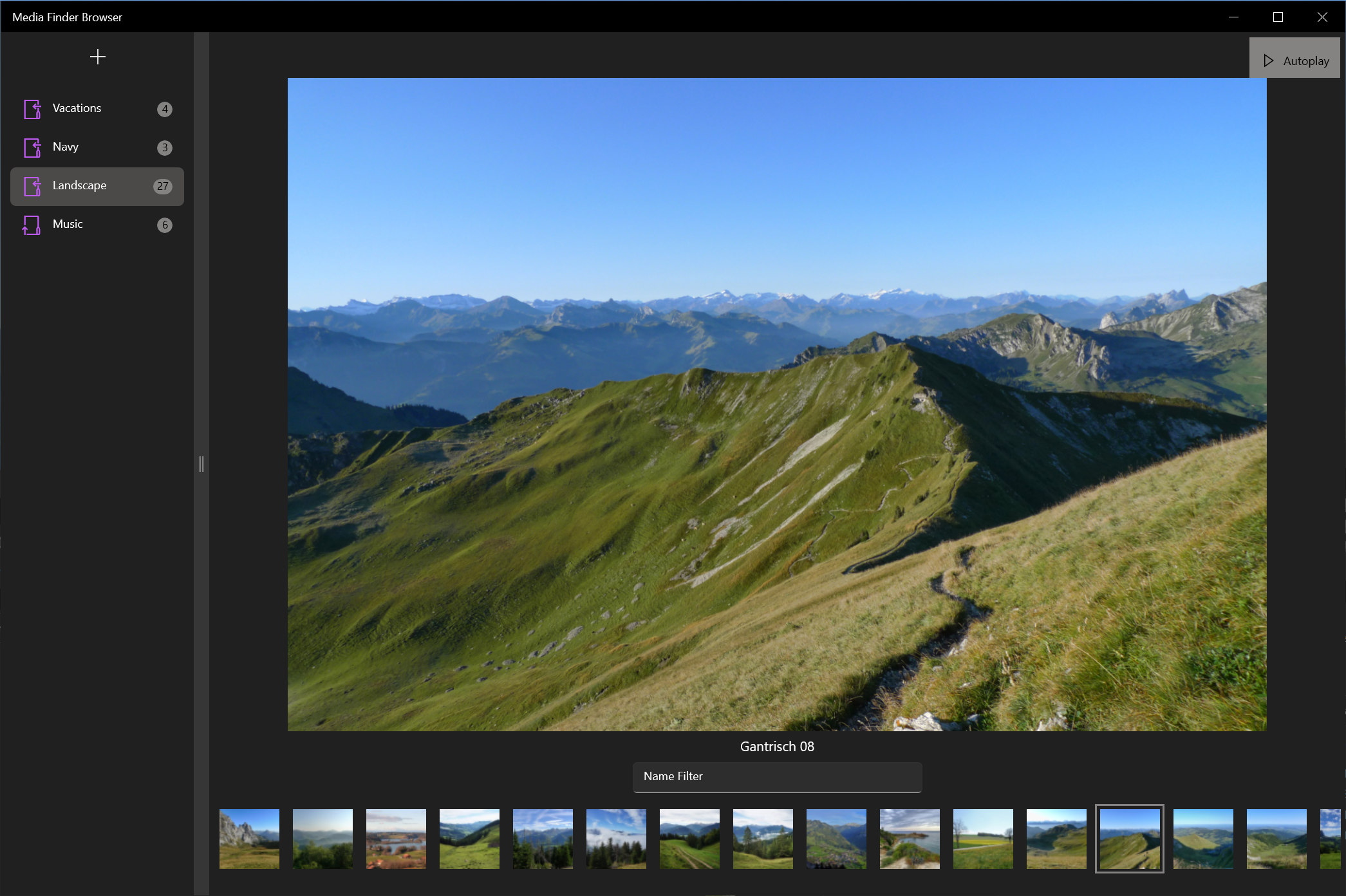 Clever Navigation
A clean user interface allows users to get the most out of using Media Finder Browser, by getting them right to their content, quickly and consistently.
---
A lot of Function
Built-in right-click functionality provides several options for additional features.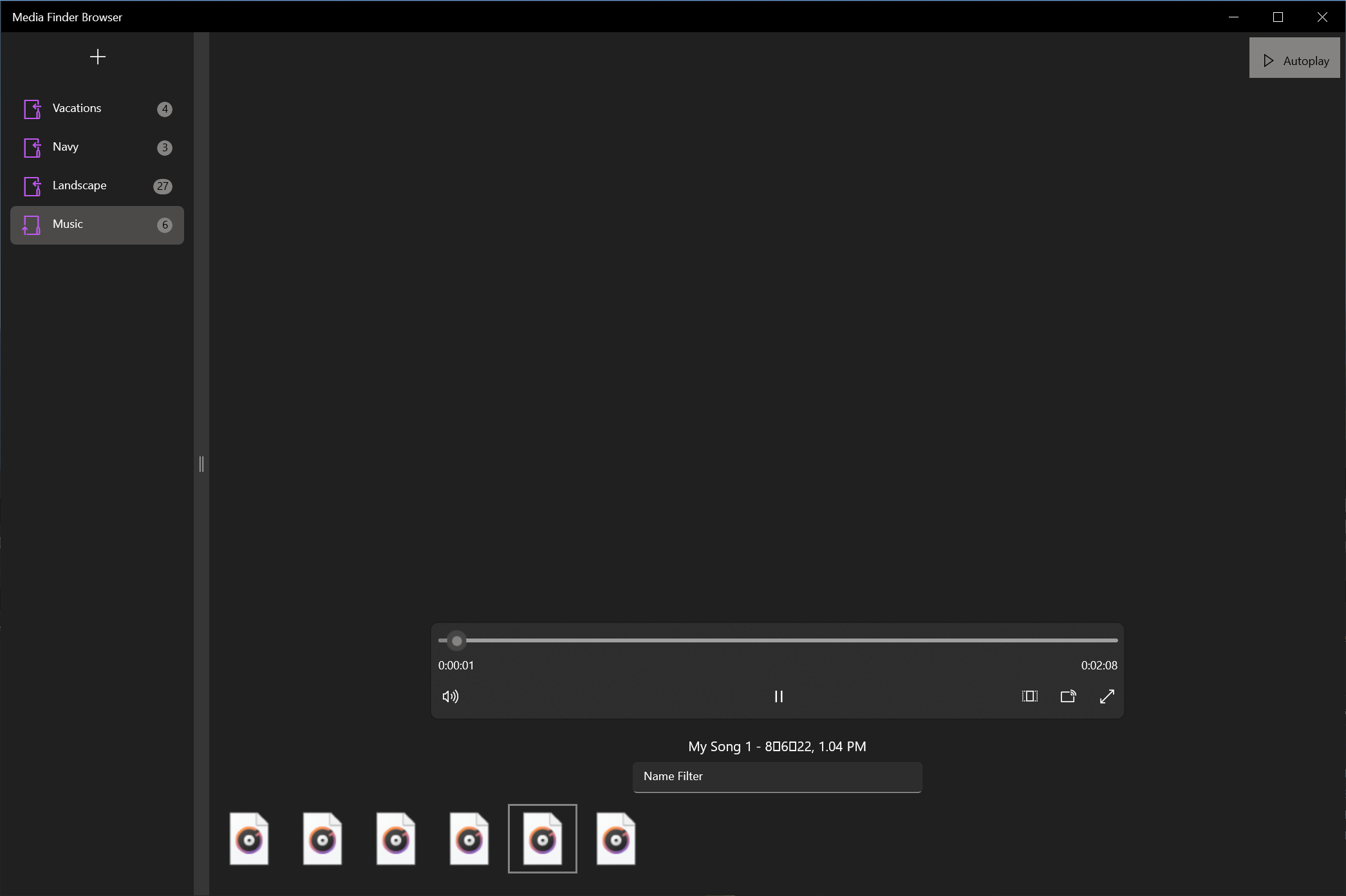 ---
Media Finder Browser for Windows Images