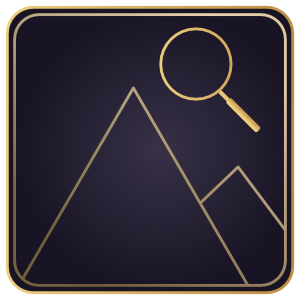 Image Finder Browser for Windows Help
---
General Info for Image Finder Browser
Image Finder Browser is a great way to find images on your computer. Easily set directories to focus on and quickly explore images under folders or even under sub-folders. Image Finder Browser includes a fast filter function, so you can find what you need as soon as possible.
View Images for Image Finder Browser
To view images, click a Nav Item. The Main View will load images from selected directory. Images will appear in a row along the bottom of the Main View.
Open Location for Image Finder Browser
Right-click an image and choose 'Open Location' to open a new Finder window navigated automatically to the selected image's directory.
Filter Images for Image Finder Browser
Image Finder Browser incorporates a powerful and fast filter function. Click inside the filter field and type in a text to filter for. The list of images will dynamically update to show matching filter criteria based on the image file's name.
Zoom Images for Image Finder Browser
Zooming closer on an image can be easily accomplished by using the mouse scroll wheel. Image Finder Browser can zoom in really far!