Lava File Manager for macOS

Lava File Manager is a modern file manager that focuses on type-grouping rather than traditional directory display. Users can create a directory location in the navigation view and only files located in its sub-directories will be displayed. This makes it easy to focus on the desired content. A historical menu selection controls file population based on date modification, so users can focus on specific eras. Quickly filter content using the toolbar filter buttons, or type in a custom filter, using the filter field. Lava File Manager integrates with Quicklook, so users can quickly see file previews, including images, PDFs, and videos.
---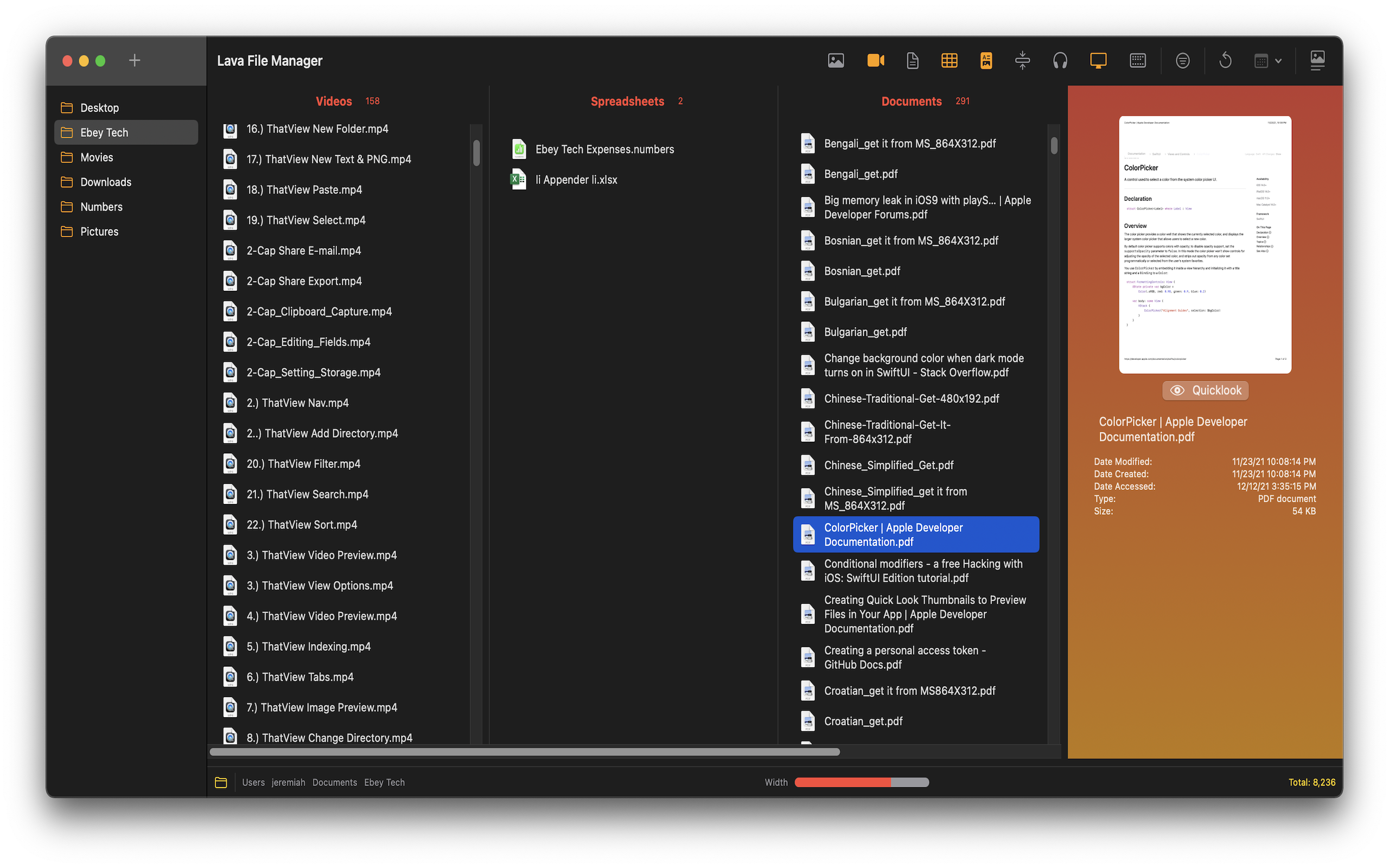 Type Grouping
Lava File Manager handles file management a bit differently, by grouping files by 'type', you can see what kind of content lurks in your directories.
---
Quick, Look!
Integrated Quicklook provides a streamlined preview of your content. Pressing 'shift+spacebar' provides easy shortcut for full Quicklook visual.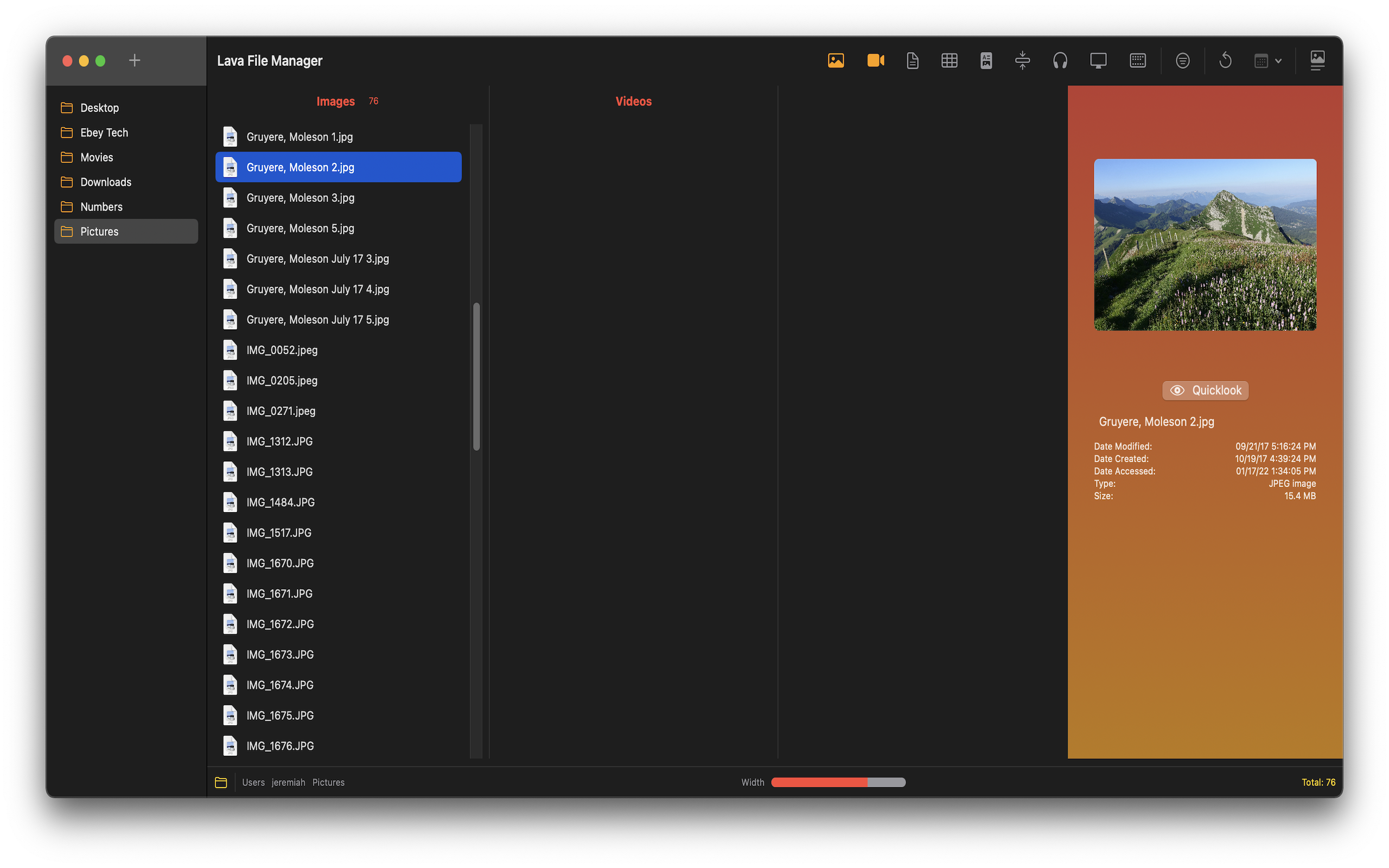 ---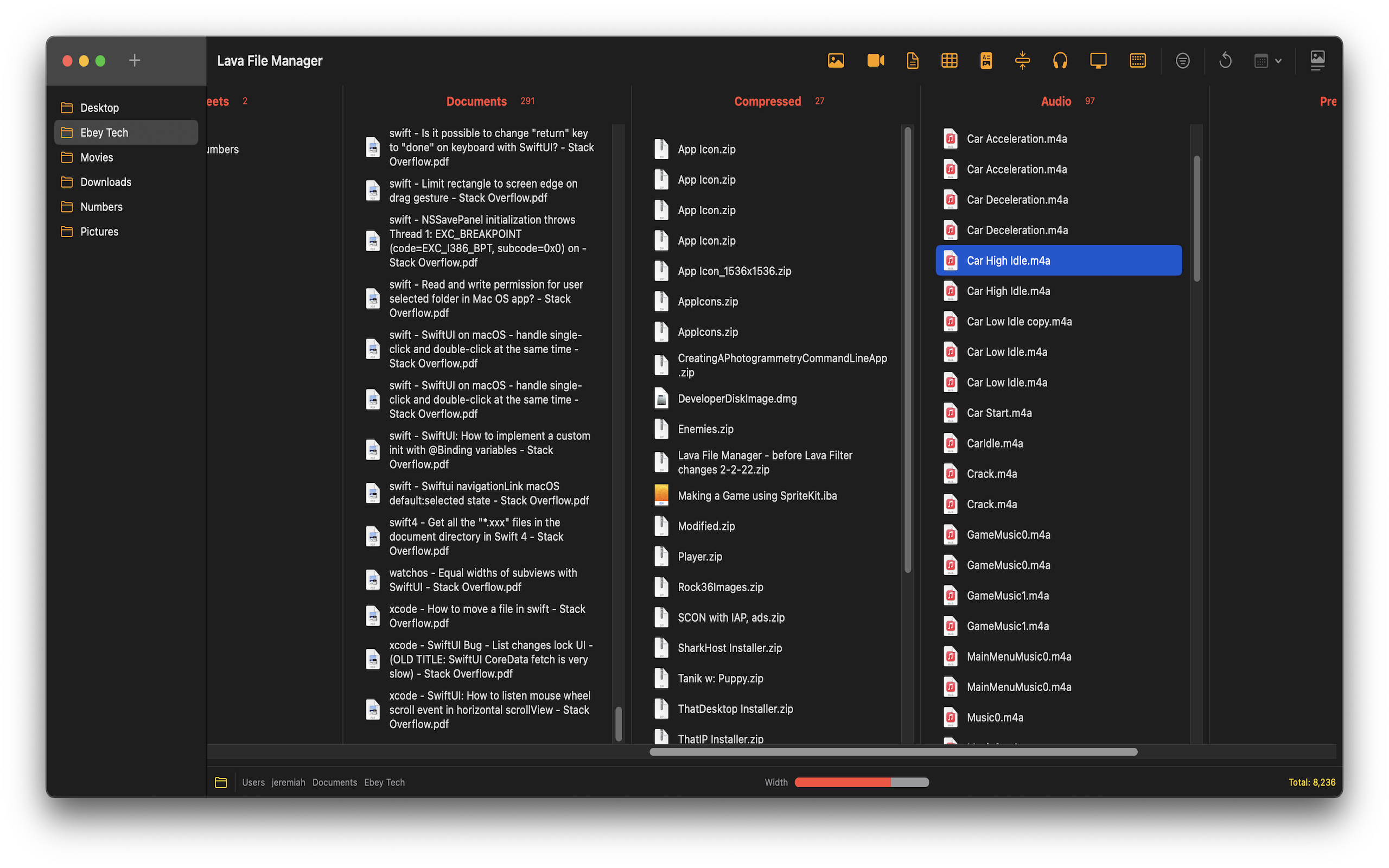 Sleek & Modern
Built using Apple's latest framework SwiftUI, Lava File Manager boasts a cutting edge UI and modern functions.
---
Filtering Works for You
Really powerful filtering options does all the heavy lifting for you, so you can spend more time using your content, rather than locating it.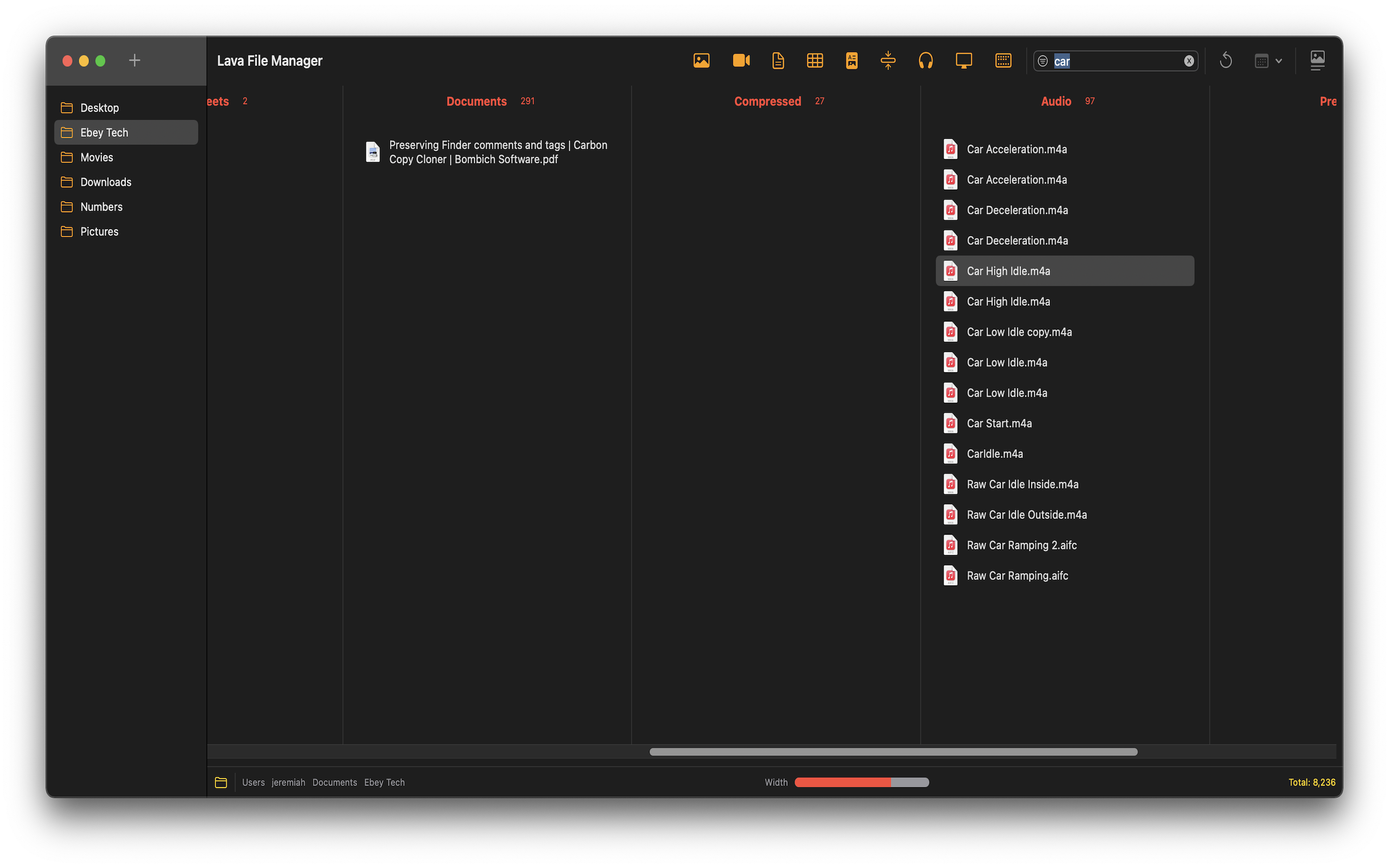 ---
Lava File Manager for macOS Images