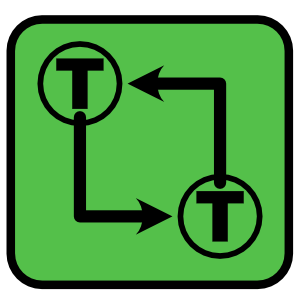 Compare 2 Text for macOS/iOS
---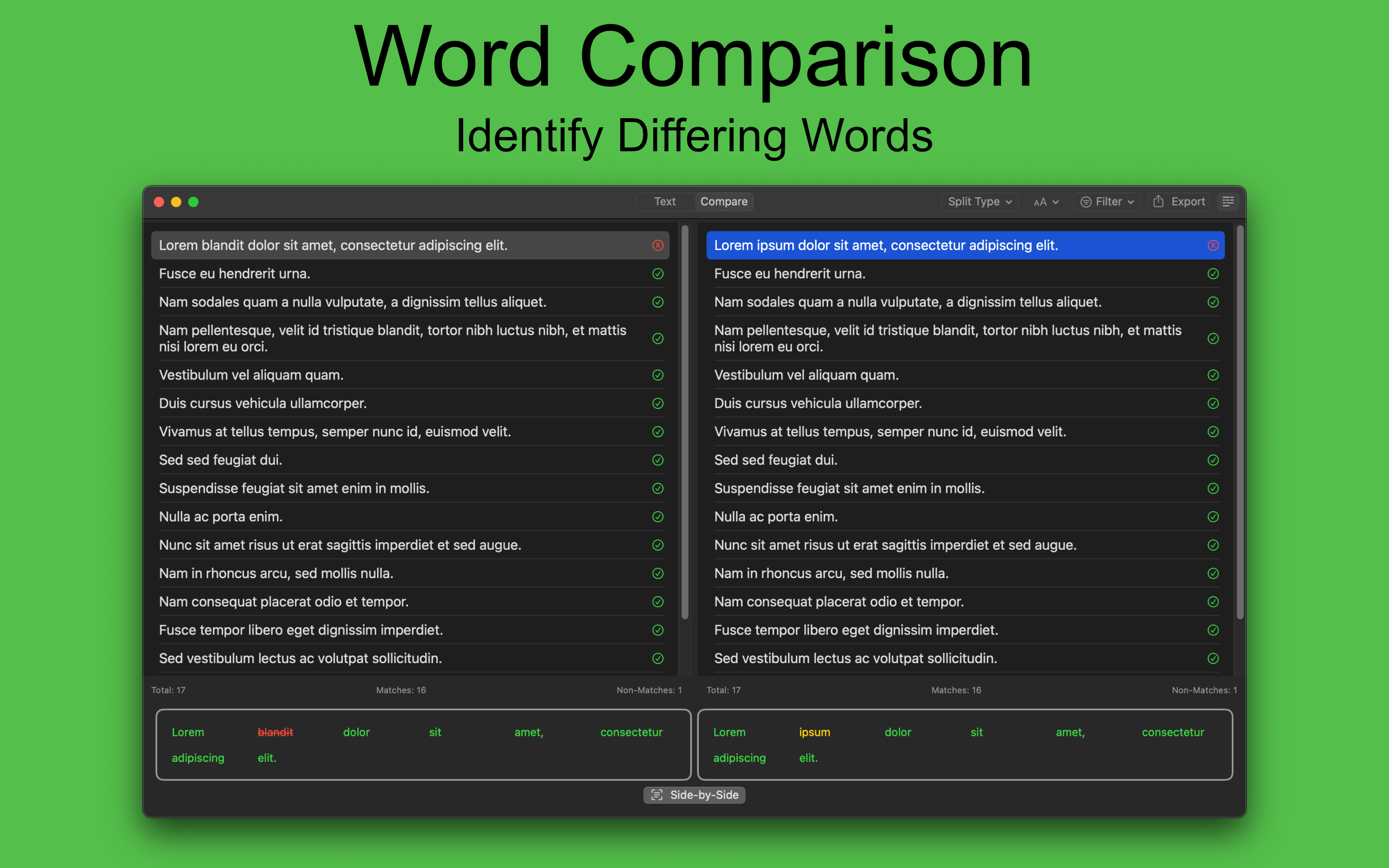 Text Area
Enter in first & second bodies of text to be compared. Text can be typed, pasted, or even dragged in from other sources.
---
Comparison Results
Results for text comparison are fast and automatic when switching to the 'Compare' tab. Easily identifiable icons show matching and non-matching text strings.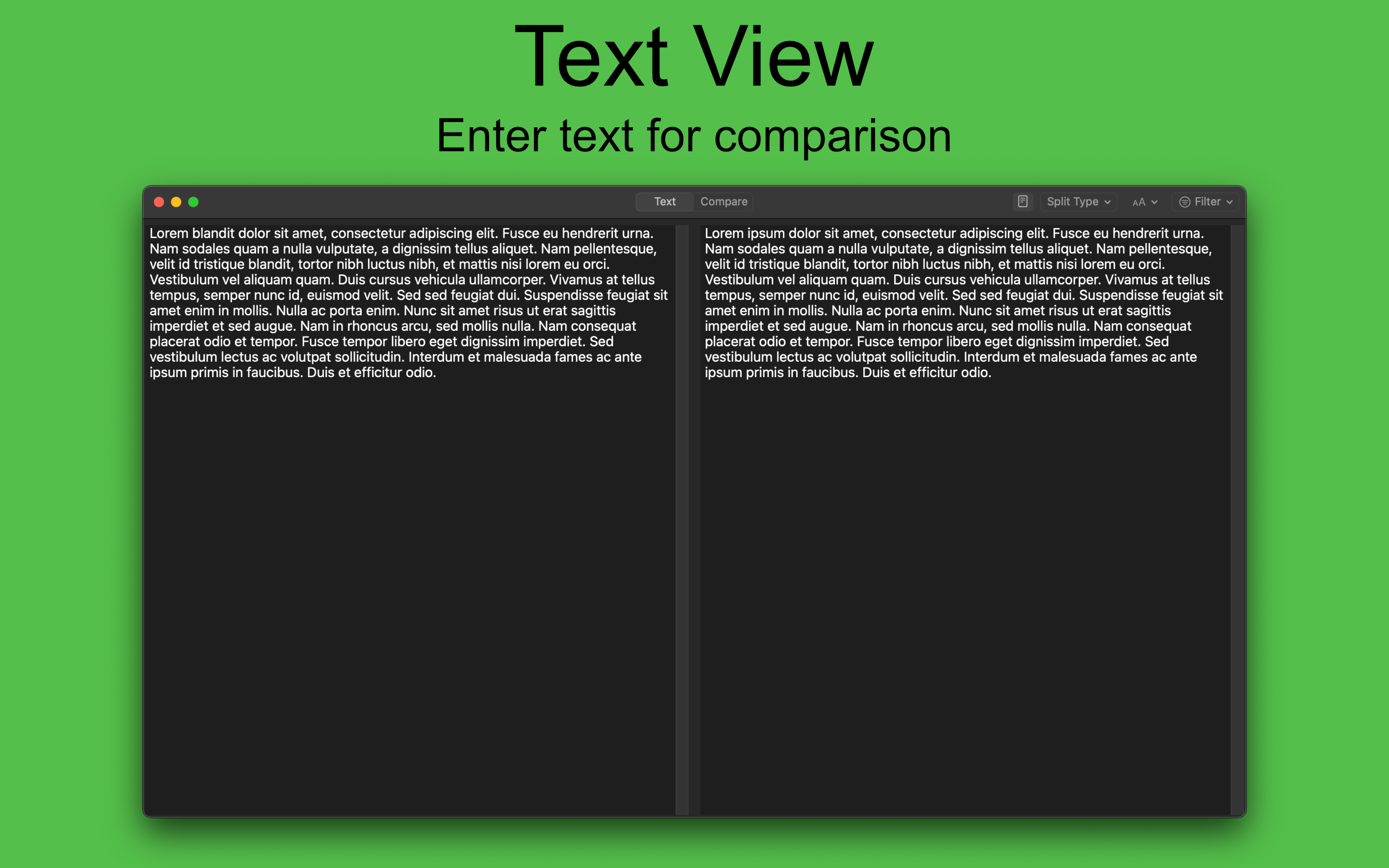 ---
Split Type
There are several split type configurations that can be used. 'Carriage Return' will typically work best for most situations. 'Period + Space' can be use useful when comparing large paragraphs of text.
---
Font Size
There is a font size selector in the toolbar. This will change the font size of both the text data entry and the list of compared results.
---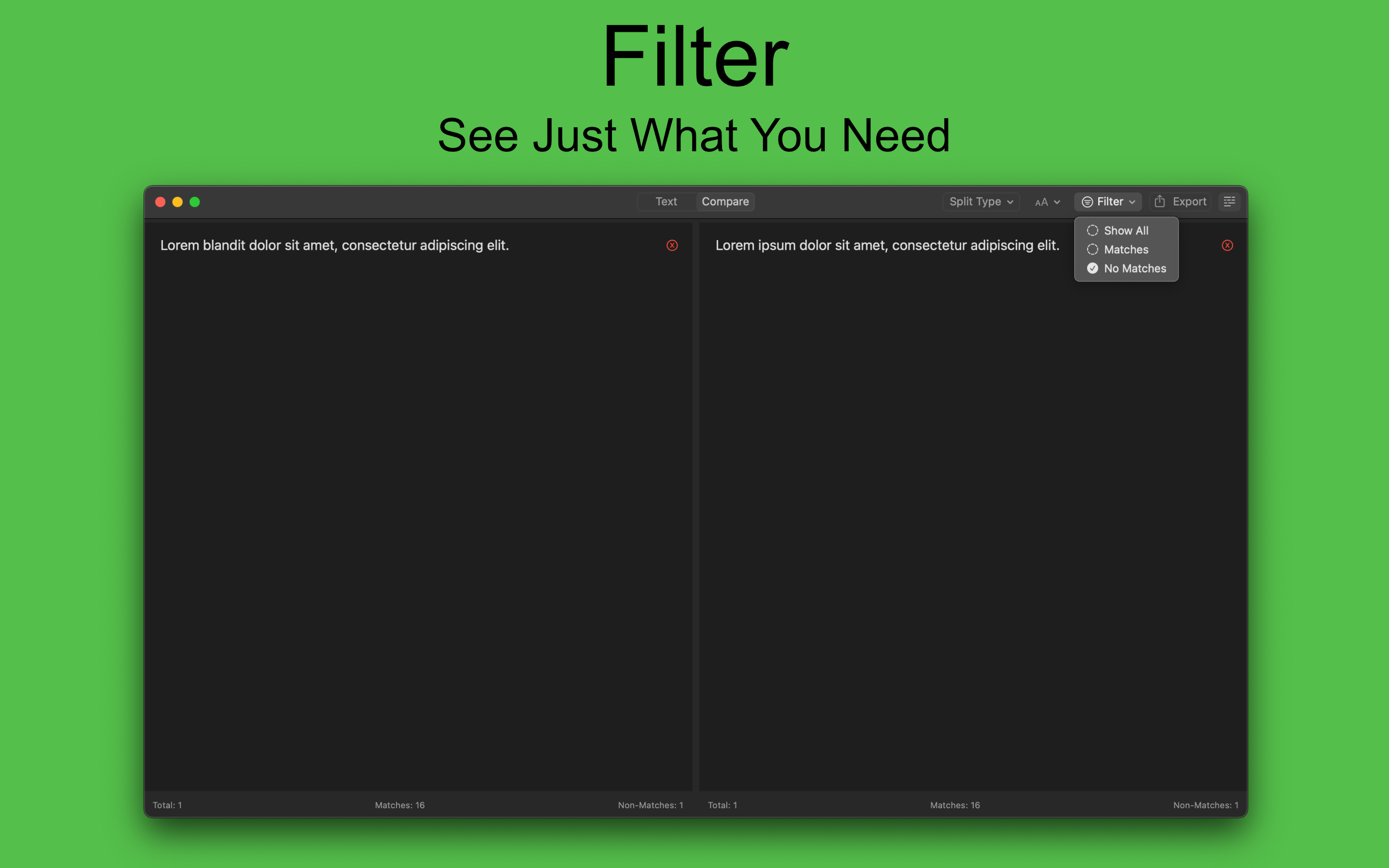 Filter Matches
Set the Filter to show just 'Matches'. This allows for easier visibility of text that matches each other for both text fields.
---
Filter No Matches
Use the 'No Matches' Filter option to really leverage Compare 2 Text's brilliant text comparison functionality and just see what is different between the entered text.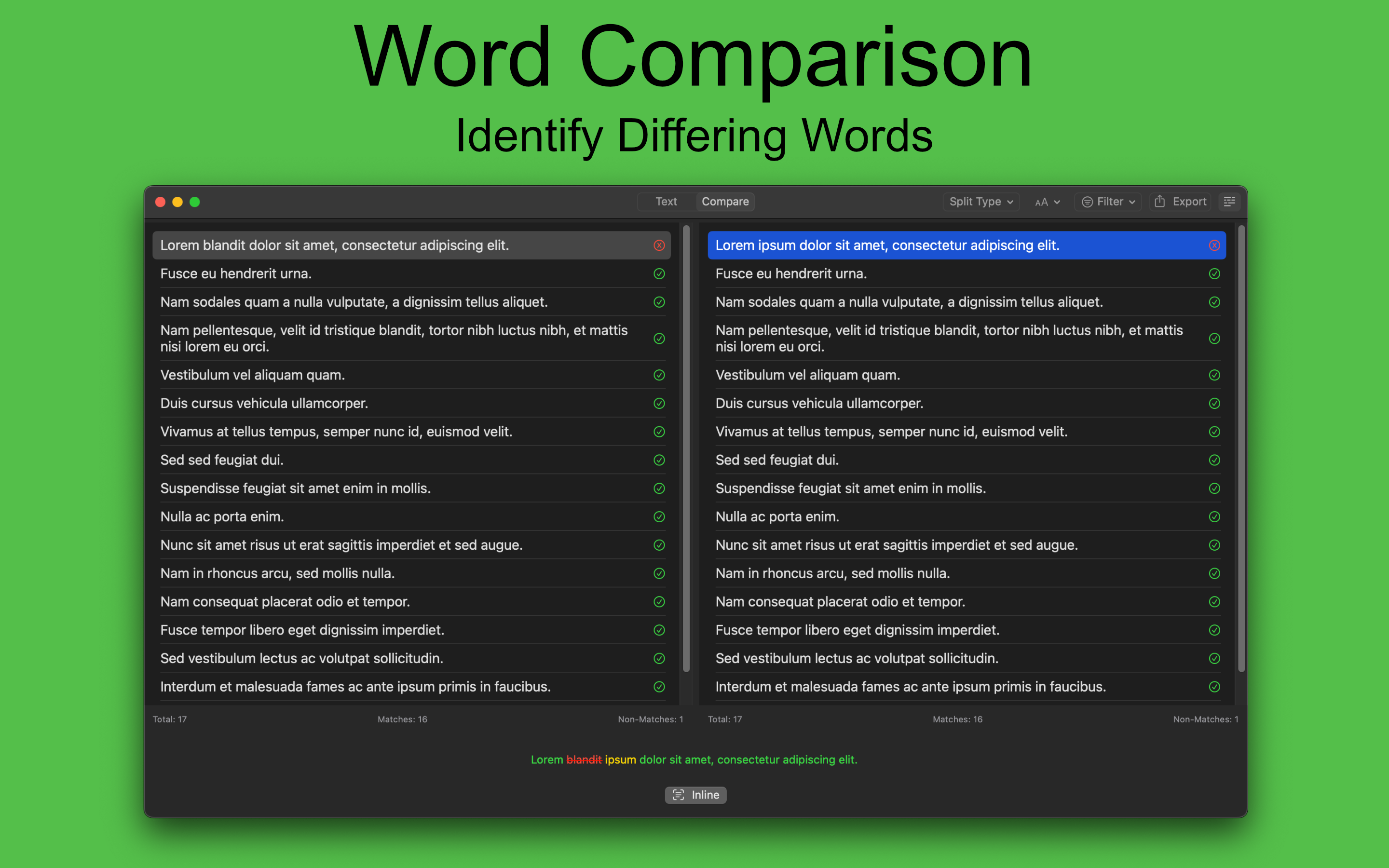 ---