Background Notes for macOS
---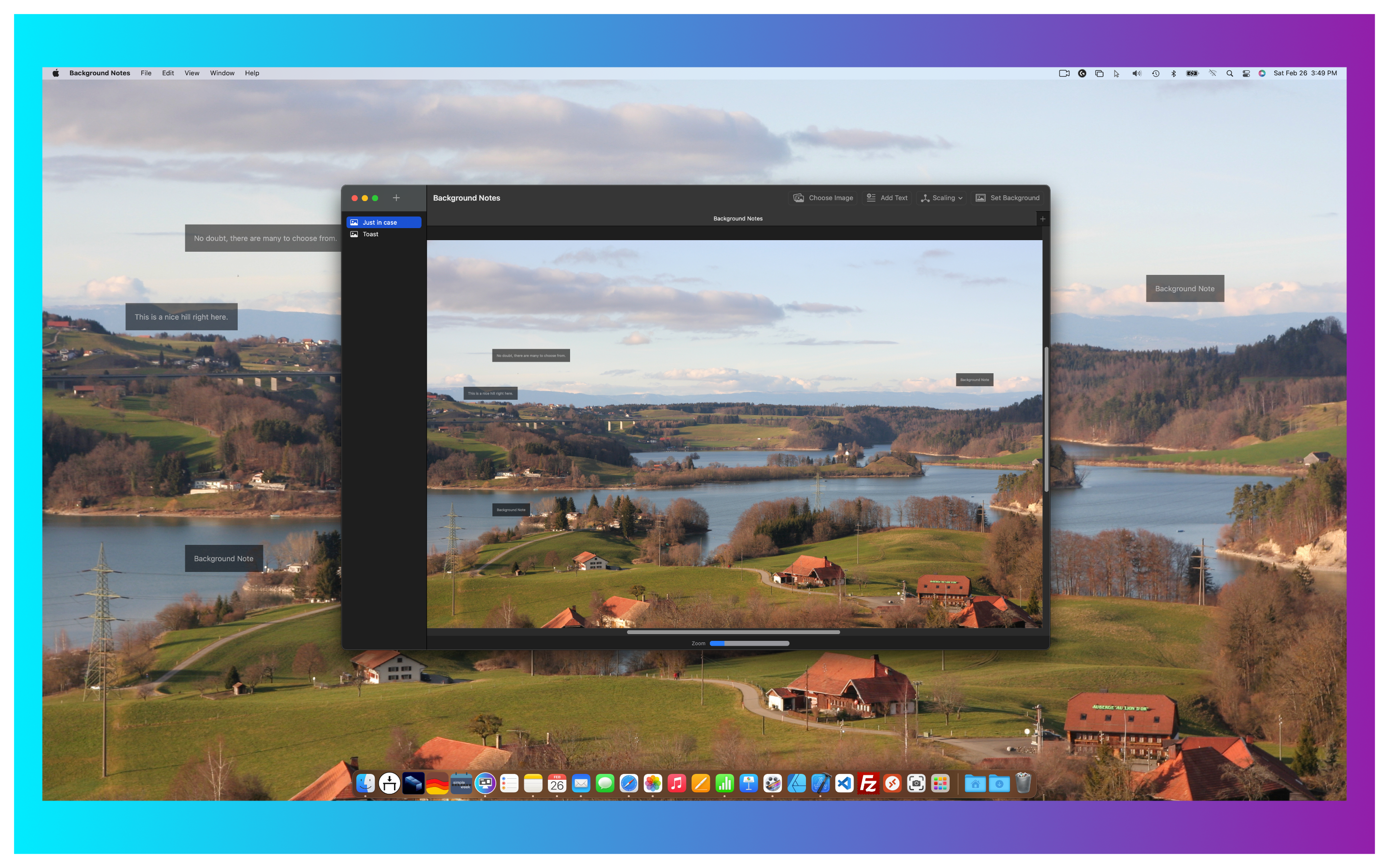 Wallpaper Text
Quickly and easily add text to your Desktop Backgrounds!
---
Easily Editable
Text can be modified again and again, as easy as just double-clicking a text element.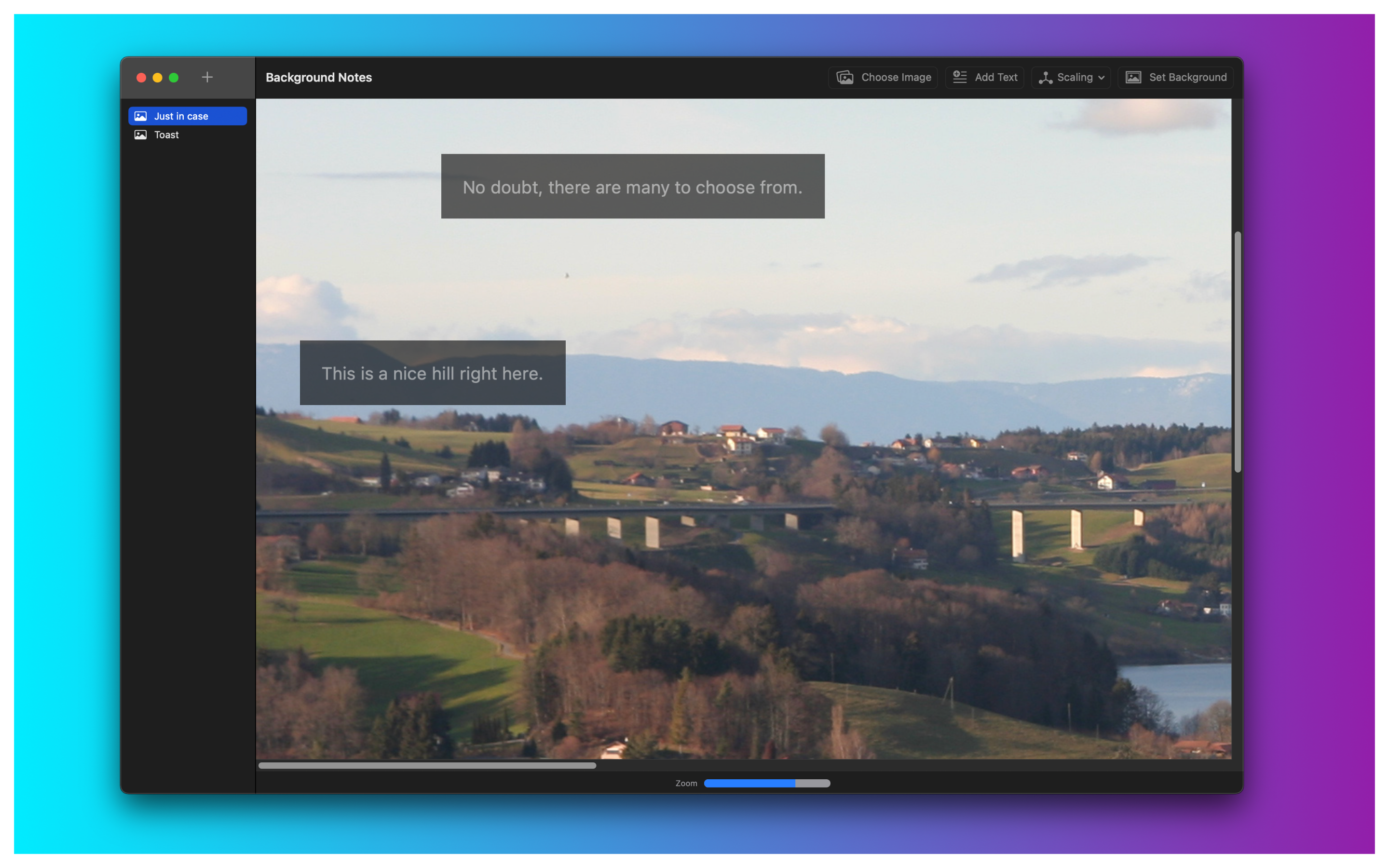 ---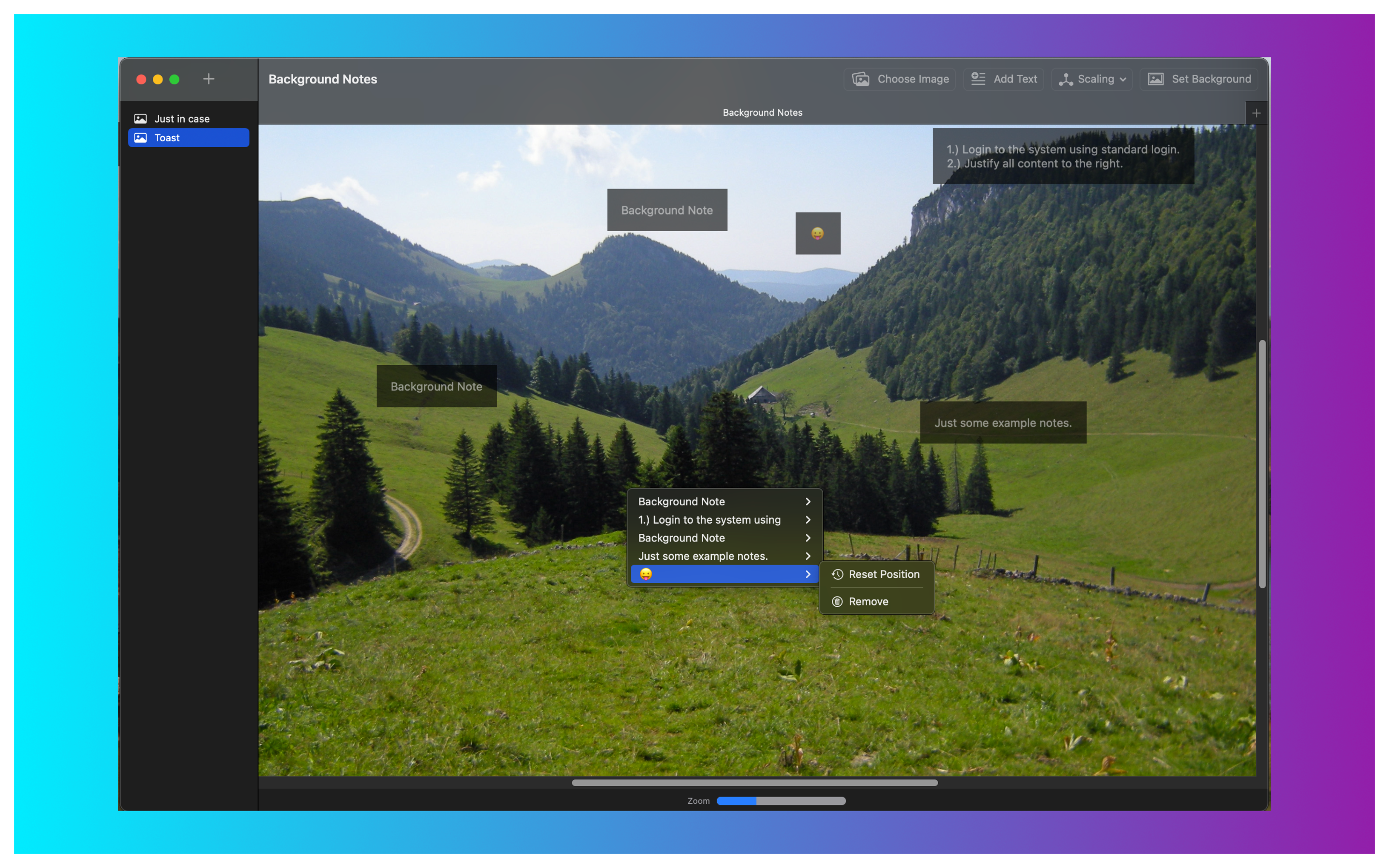 Large & Small Scale
Depending on your image resolution, you need to adjust the size of your text elements. This can be done easily using the dedicated scaling menu.
---
Fluid UI
Zoom and scroll features allow you to focus on desired content areas and get a better view at things.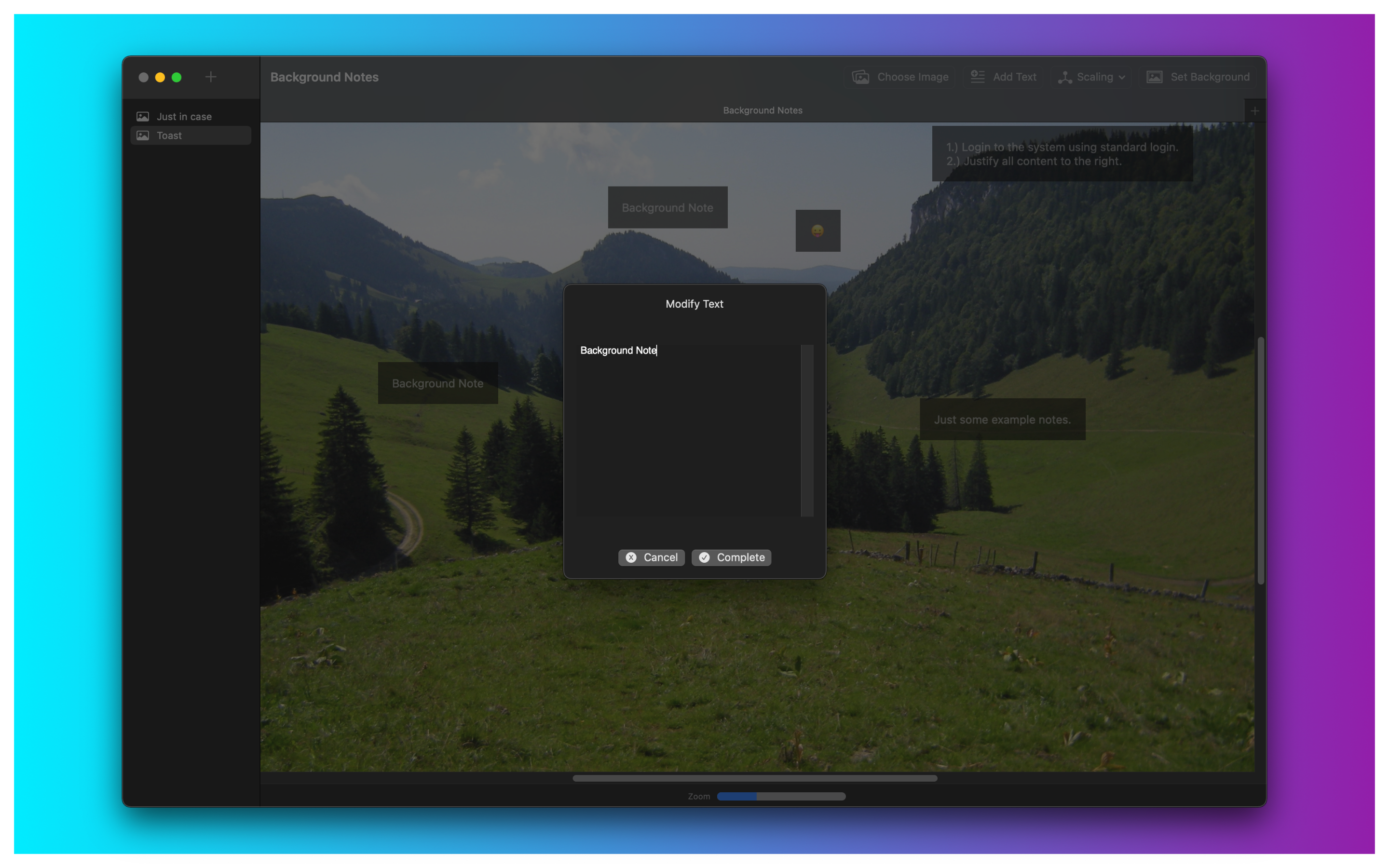 ---