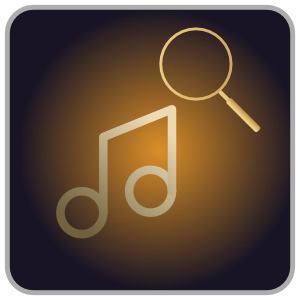 Audio Finder Browser for macOS
---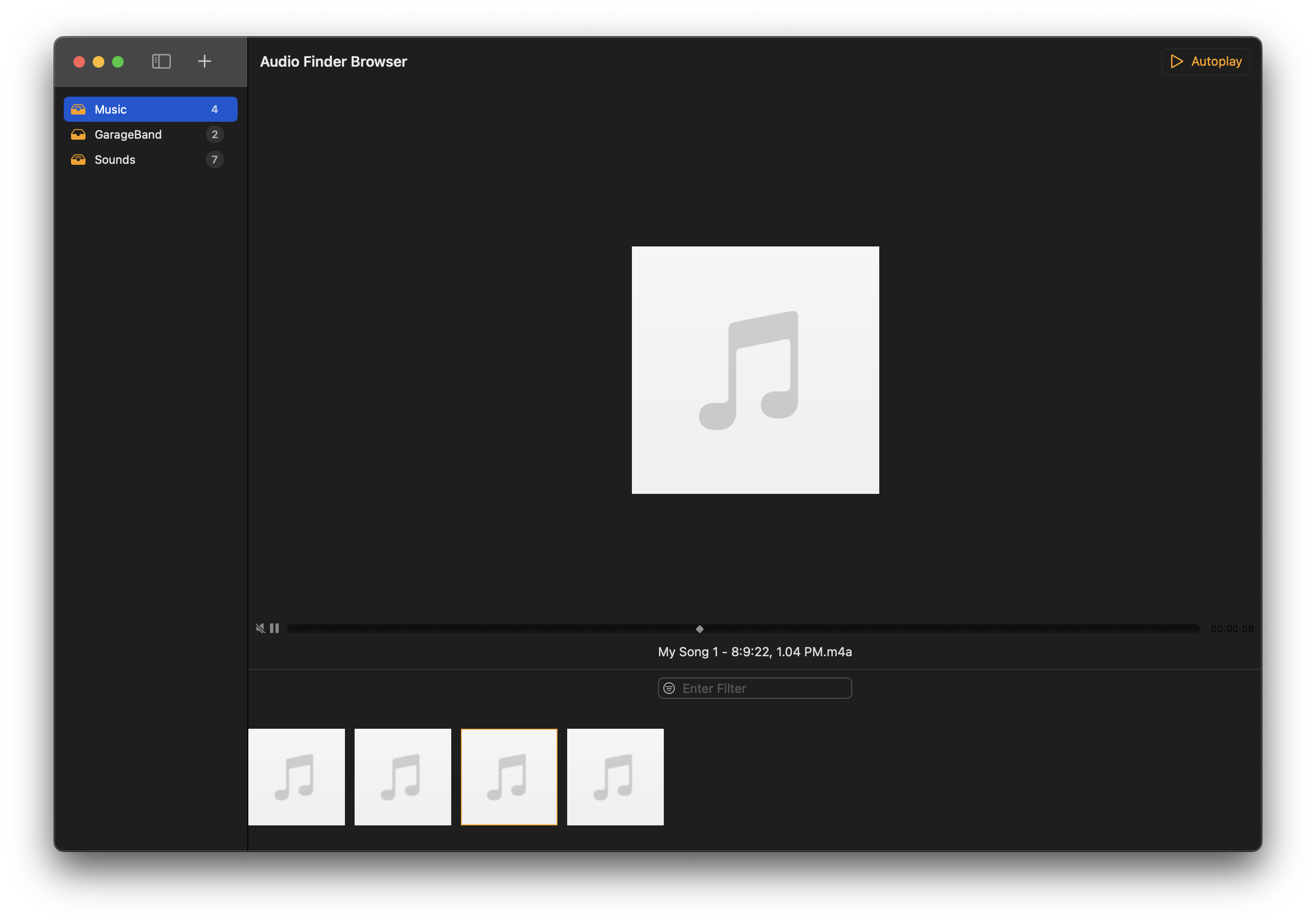 Play Some Music
With all the essential audio playback controls, sit back and play music using Audio Finder Browser.
---
Easily Add Directories
Create custom organization paths to your audio content by browsing to and selecting directories. Their files will get loaded into the UI for audio playback.
---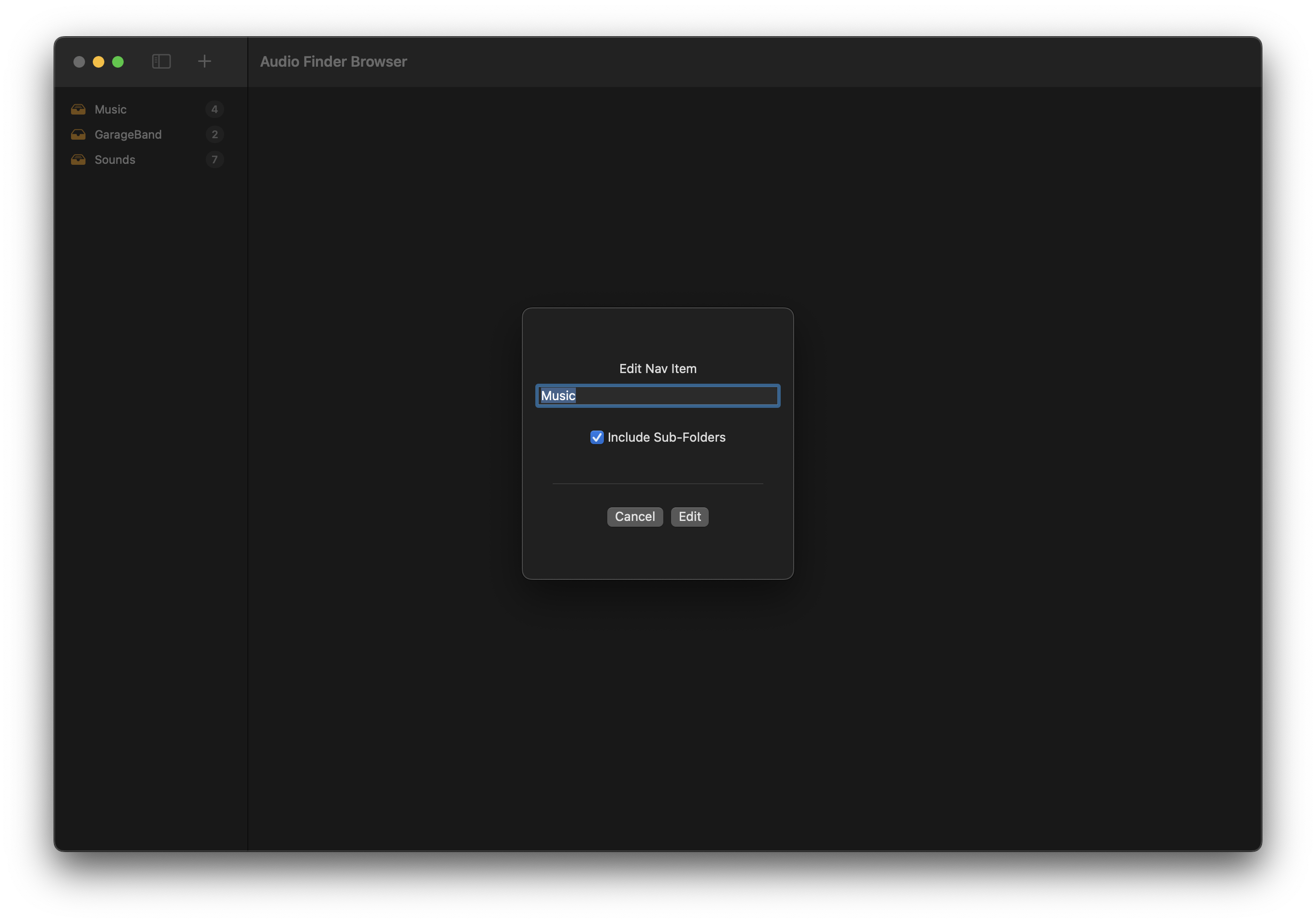 Editable Navigation
Quickly edit navigation items or even enable an option called 'Include Sub-Folders'. This will load all audio files, even if they're buried in subfolders in a directory - amazing!
---
Embedded Open Location
A lot of built-in functionality, like the right-click option to 'Open Location', which launches Finder and selects the audio file.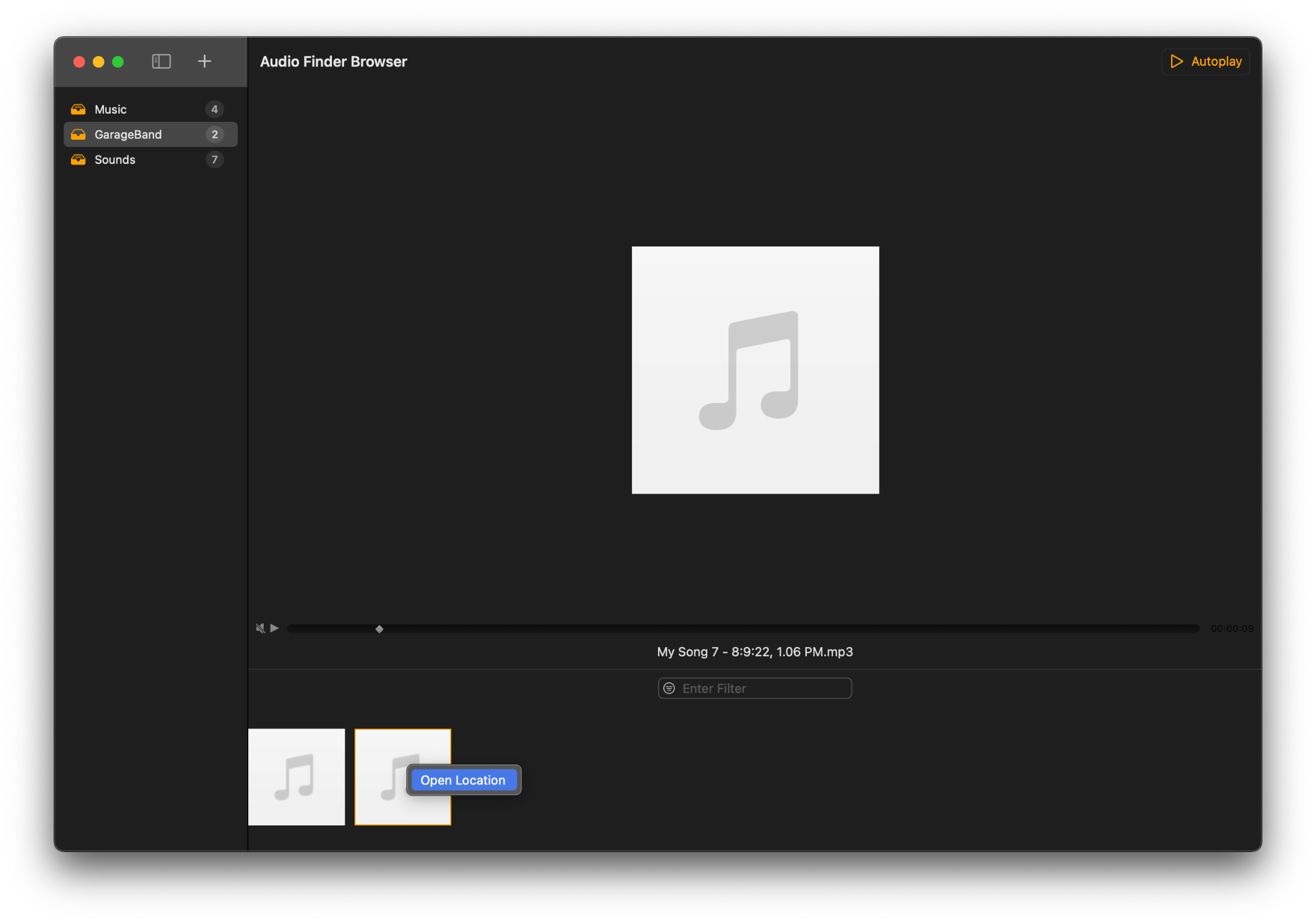 ---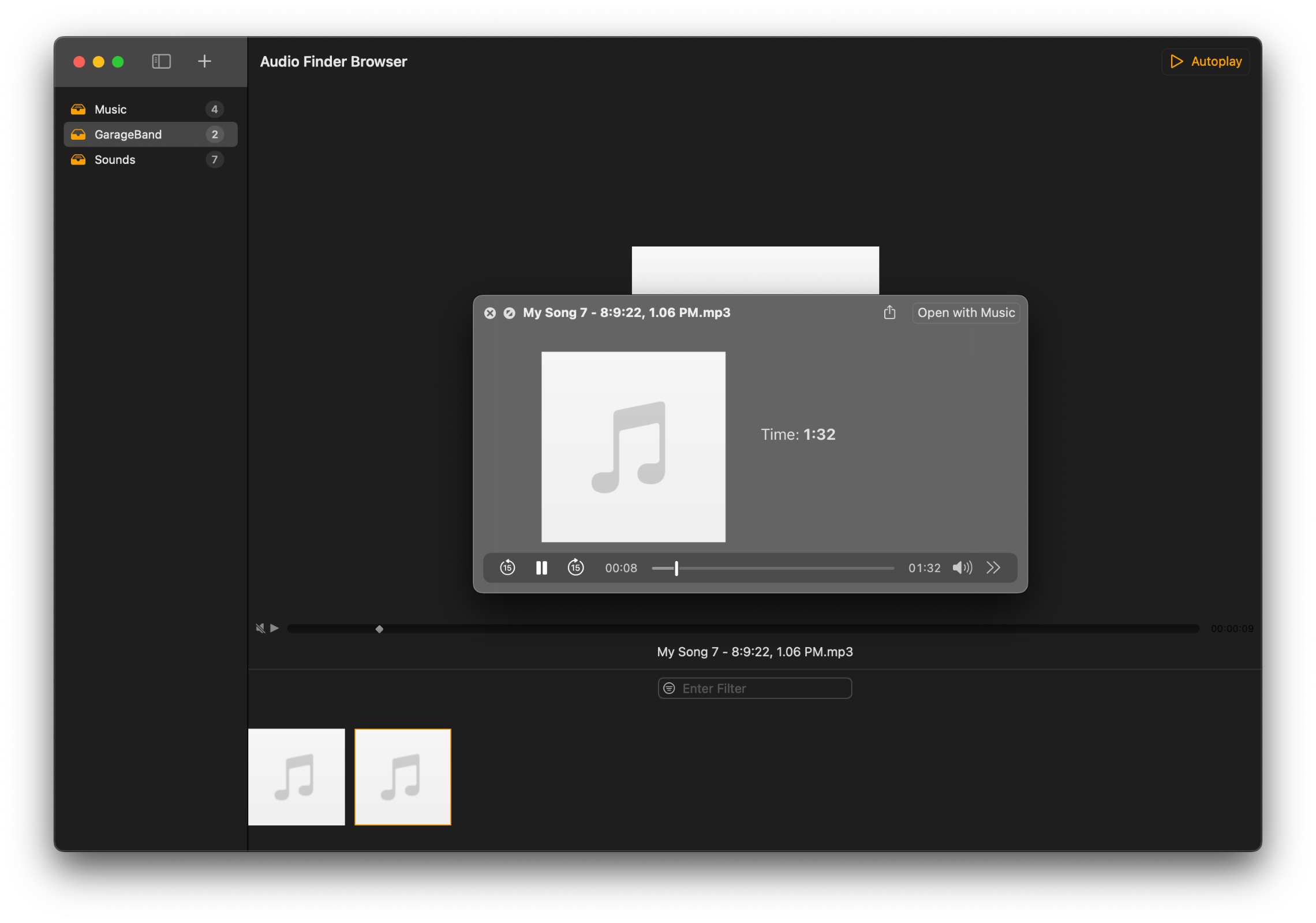 QuickLook Integration
The ever popular QuickLook can be triggered by double-clicking the large preview image. QuickLook allows for great functionality and expands upon Audio Finder Browser's capability.
---
Audio Finder Browser for macOS Images